Archive for the 'Humor' Category
Once in a while the War on Drugs brings us humor instead of tragedy:
Sources say it started when two special ops officers from the 12th Precinct were operating a "push off" on Andover near Seven Mile. That is when two undercover officers pretend to be dope dealers, waiting for eager customers to approach, and then arrest potential buyers and seize their vehicles.

But this time, instead of customers, special ops officers from the 11th Precinct showed up. Not realizing they were fellow officers, they ordered the other undercover officers to the ground.

FOX 2 is told the rest of the special ops team from the 12th Precinct showed up, and officers began raiding a house in the 19300 block of Andover. But instead of fighting crime, officers from both precincts began fighting with each other.

Sources say guns were drawn and punches were thrown while the homeowner stood and watched.
I'm glad to see the officers were fighting with the actual criminals for once.
A friend of mine posted the following picture on Facebook: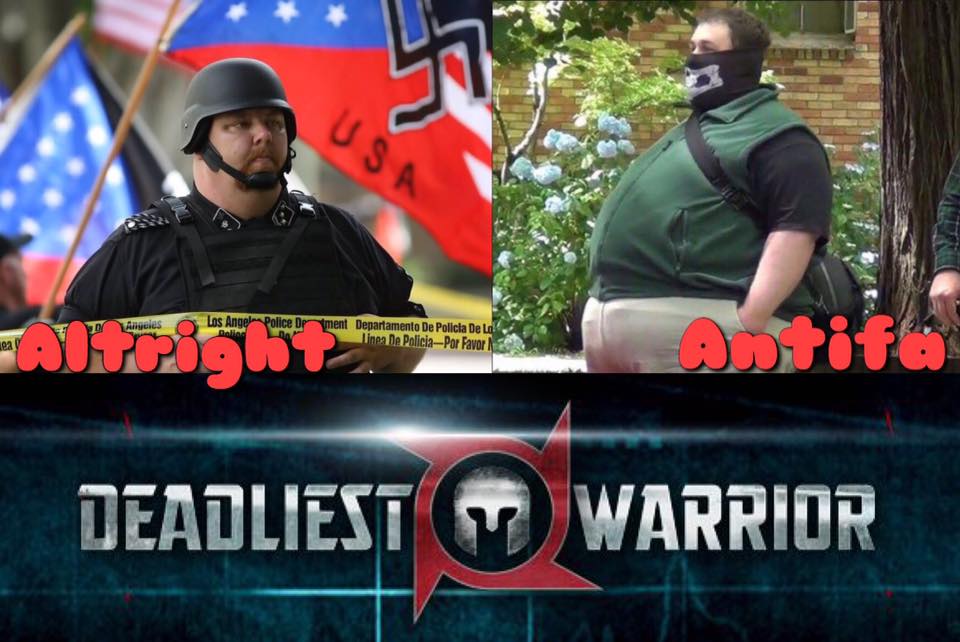 It really does illustrate a first world problem. Between the militias, III%ers, Neo-Nazis, Antifa, and a handful of other groups there are a lot of Americans who want to be militants. However many (if not most) of these individuals have enjoyed an overabundance of food and a luxurious lifestyle that has allowed them to avoid physical labor so they're too obese to fight anybody besides other obese Americans.
The new Doom is one of my favorite games of all time. id Software managed to pull of an almost perfect balance of fast paced action, satisfying weaponry, enemy variety, and over-the-top violence while leaving behind most of the features that have displeased me about modern shooters such as having to reload, not being able to carry more than two guns, and the ability to recover health by not getting hit for several seconds. But yesterday I discovered a video that showed me that Doom could be made even better.
I came across an image yesterday that sums up the current state of American quite succinctly: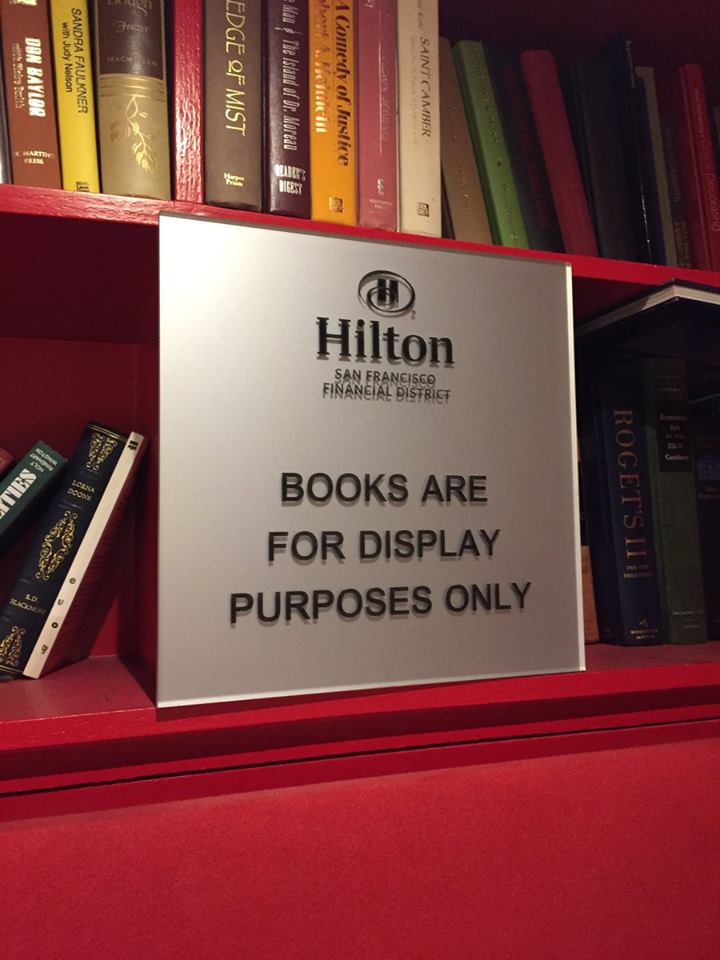 20 minutes into the future…
Not much good came out of the fiasco in Charlottesville but watching Christopher Cantwell cry like a bitch was one of them. The universe apparently decided I was a good boy because it didn't stop there. OKCupid, an online dating site, announced that it was booting Cantwell from its service:
OKCupid joins a growing corporate backlash against neo-Nazis in the U.S. after the deadly white supremacist rally in Charlottesville, Va. Technology companies that once tolerated white supremacists are now booting them from their services.

The latest rally participant to see his digital footprint erased is Christopher Cantwell, a white nationalist and Web commentator who was filmed by Vice in Charlottesville. Facebook and Instagram removed accounts belonging to Cantwell and his YouTube account appears to have also been shut down. Now even his dating life is being targeted.
I guess Cantwell won't be getting a date anytime soon. So nothing has actually changed for him. But this news is still damned funny.
Remember Christopher Cantwell? Although he's fallen into obscurity (even more so than he was before, if you can believe it) in libertarian circles, he has been quite active in white supremacist circles as of late. He participated in the recent fiasco in Charlottesville and things didn't go well for him. Although he talked a tough game before and during the event, he was literally crying like a little bitch afterwards when he realized that he might have to face the consequences for his actions.
I hope this video of bawling Cantwell makes your day as good as it made mine:
Yesterday I was out with my girlfriend and came across the most ironic thing ever, a Karl Marx money bank!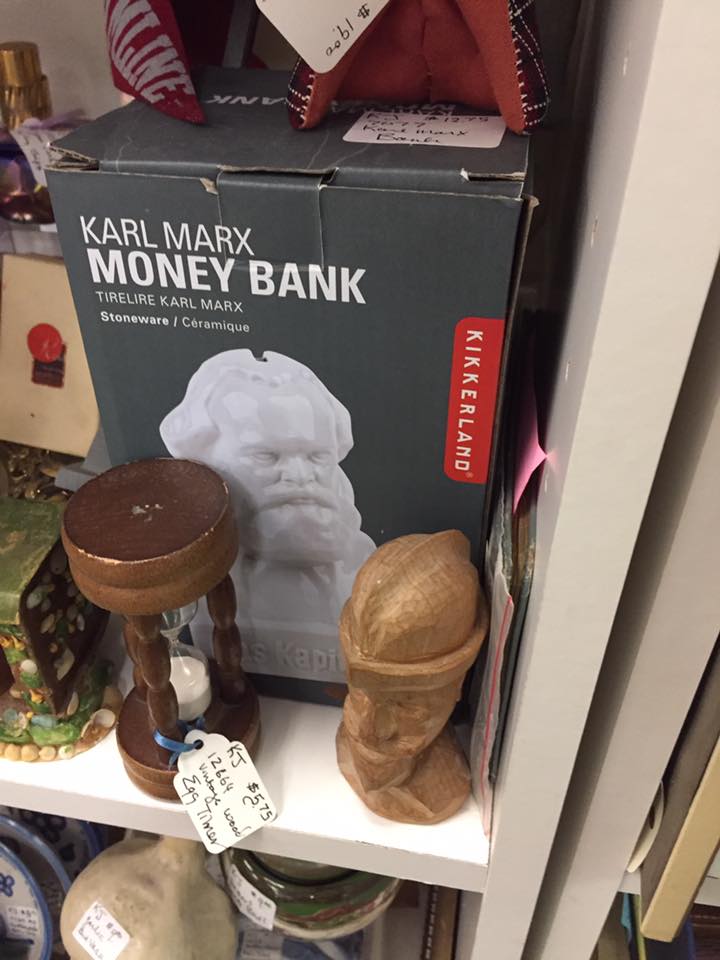 I can finally say that my proposal to help people cultivate their ego in order to spread freedom is backed up by SCIENCE!
A recent study showed that weak men are more likely to be socialist. Since the site requires you to register to read the entire article, I'll include this image of the physically printed story: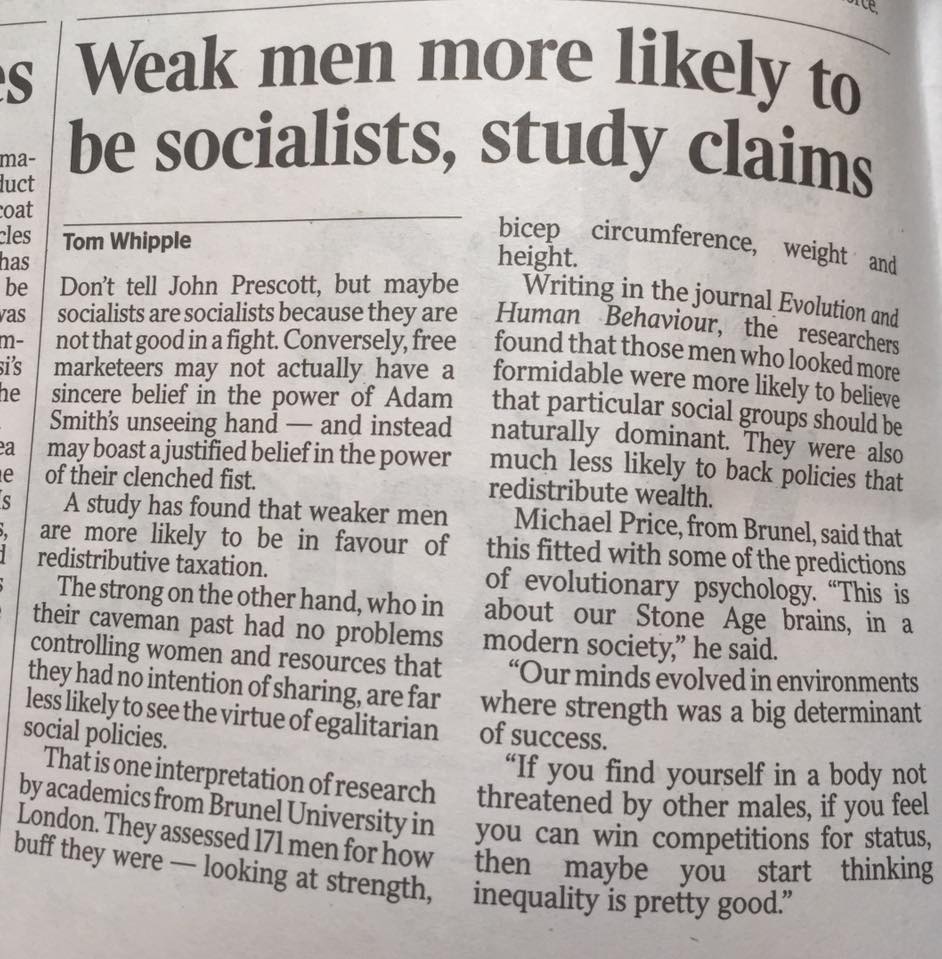 As you know, one of the activities I mentioned to help bolster an individual's ego is working out so this study is right up my alley. While I don't have access to the research paper and therefore I don't know what methodologies were used to determine how strong or socialist a subject was, how the subjects were chosen, or whether there was a control group, the study confirms my bias so it's SCIENCE and you can't argue against it!
Tai chi is usually a target of ridicule as far as self-defense is concerned. Most tai chi practitioners don't care because they're not practicing the art for self-defense but a few people truly believe that the art is an effective fighting art. And it turns out that it is! A practitioner of mixed martial arts in China took on a practitioner of tai chi. It seemed like an undisputed victory as the mixed martial arts practitioner took down the tai chi practitioner in about 10 seconds. However, deception is the ultimate art of war. While the tai chi practitioner appeared to go down, he was actually orchestrating a fantastic deception:
An article by Xinhua, the state news agency, called Mr. Xu a "crazy guy," saying that the fight had caused people to question whether Chinese martial arts were of any use and even to ask, "What exactly are traditional Chinese martial arts?"

The reaction has been so furious that Mr. Xu has gone into hiding.

"I've lost everything, my career and everything," he said in a message circulating online. "I think many people misunderstand me. I'm fighting fraudulence, but now I've become the target."
Instead of causing the mixed martial arts practitioner physical harm, the tai chi practitioner ruined his life and forced his opponent to go into hiding. That's true destructive power!